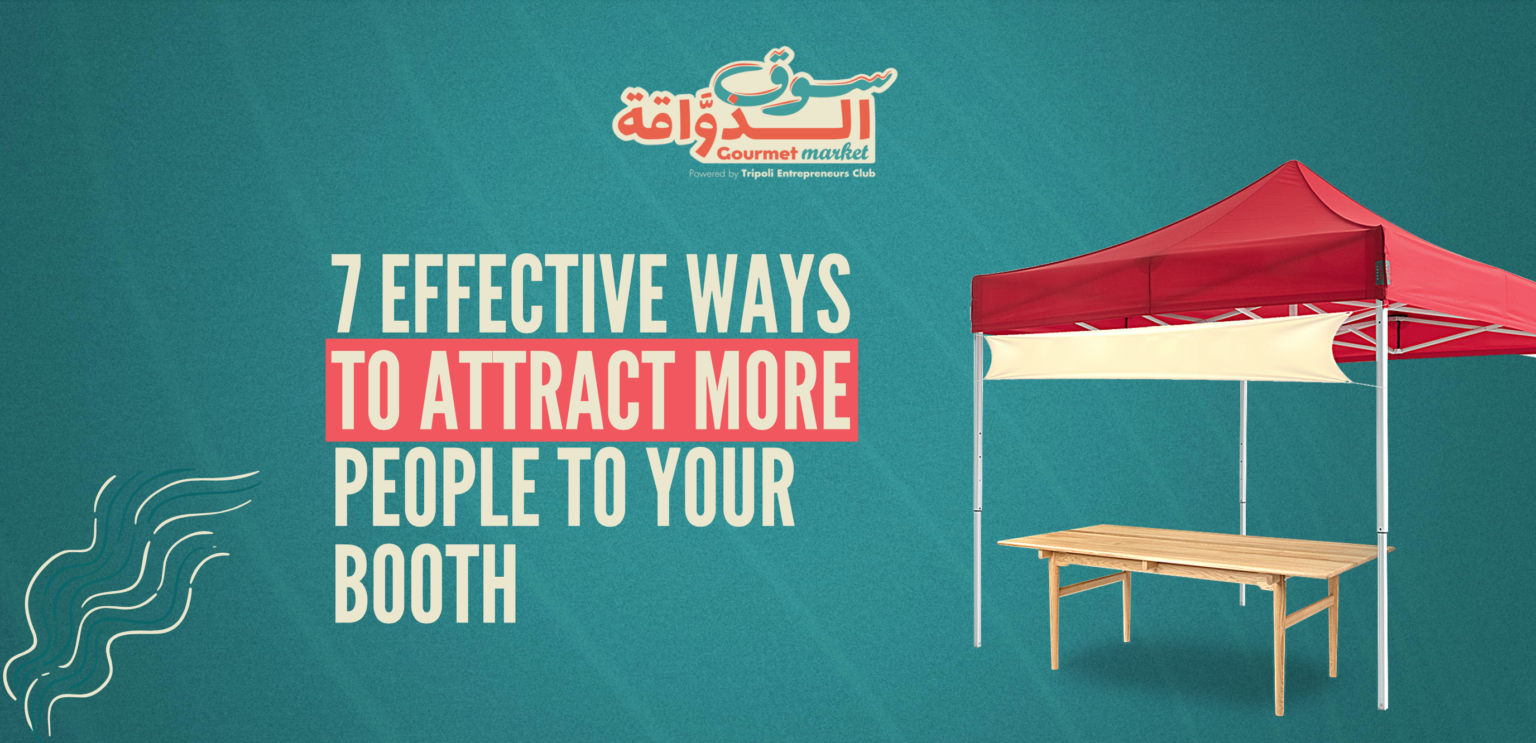 Markets and trade shows can be a highly efficient way to target new customers for your business and introduce your brand to the world. What makes these types of events so opportune is that the majority of attendees come with the intention of discovering new and interesting businesses. A study conducted by Spingo shows that 92% of attendees visit trade shows with the desire to find and learn about new products and services.
However, just being present at such events among tens or hundreds of other businesses in your industry doesn't automatically guarantee a successful outcome. With that being said, here are 7 ways to help you stand out and drive more traffic to your booth at your next market, trade show, or exhibition.
1) A Creative Product Display
Oftentimes, you only have a second or two to grab a prospect's attention while they pass by your booth and on to the next. During that brief time frame, make sure they understand what it is that you are selling. Instead of just scattering your products on the table, experiment with new and unconventional display methods. For better visibility, you could try displaying your products on vertical stands, hooks, hangers, and shelves. Use complimentary props and ornaments that go well with your product and offer some visual context to it. An example of this could include placing a rolling pin and oven mittens next to a box of brownies you're trying to sell. You can also use a tablecloth for a more luxurious theme or a wooden table for a more crafty theme. Another nice way of establishing credibility at first glance would be to display printed testimonials from previous customers that had something pleasant to say about your products. 
When it comes to exhibits and trade shows, lights can be your greatest ally in drawing attention to your booth. While there are different lighting options to consider, keep in mind that each one does send a certain message. For instance, bright white lights have a more corporate and professional look to them, as opposed to yellow lights that give off a more warm and home-felt vibe. Fairy lights are a great addition if you're going for a dim and sentimental ambiance. If you're looking for something more hip and lively, you can always splurge and get yourself a customised neon sign. You can find some relatively affordable ones at Neon jungle, a Lebanese brand that specialises in neon sign design and production. 
Check out the below light installation designs for some inspiration.
With all of the fuss that comes with prepping for an event, make sure to always stay true to your brand identity. Aside from a clear sign showcasing your logo, clear branding also includes using your brand's colours and patterns within your booth design and utilising props, accessories, and lighting in a way that radiates the "look and feel" of your brand. This will create a centralised mood for your booth and reinforce the way you want your brand to be perceived by people without having to explain it using speech or text.
Here are some examples.
Whether it's a cool tagline, an enticing phrase, or a tempting promotion, a striking headline is a great way to intrigue and hook potential customers. When deciding on your headline make sure to ask yourself the following questions.
a)  Does it align with my brand's tone of voice? 
Example: Am I using funny and humorous headlines when my brand is clearly corporate and serious?
b) Does it speak to my target audience?
Example: Am I using a youthful and trendy reference that my age group might be too old to understand?
c) Does it highlight my USP (unique selling point)?
Example: Am I utilizing my headline to highlight what differentiates me from my competitors?
d) Could it be considered misleading or deceiving?
Example: Am I using exaggeration or untrue promotions just to drive people to my booth?
This one is kind of self-explanatory; people love free stuff. However, free samples are more than just an incentive to get people to interact with your booth. It's a way to get them to engage with your product, test it firsthand, and discover what makes it so special. If we were to dig a little deeper, the reason free samples work so well (psychologically speaking) is because people feel the need to give back after being given something. This process is referred to as "reciprocation". By offering your prospects something for free, you're pushing them one step closer to a sale.
Another thing to focus on when it comes to free samples is to verify that the quality and experience of your sample match that of your actual product.
Games and competitions are an effective way to create an interactive environment at your booth. They are a people magnet as they allow you to tap into one's competitive side. However, you need to think of ways to integrate your products and offerings within these activities in a manner that benefits both you and your prospects, otherwise there's not much point in doing them. Some examples that come to mind are:
–  Trivia contests: This is a fun and interactive way for people to get to know your brand, your products, and your industry.
– Sweepstake competitions or draws: This allows you to set certain competition terms that may include having people follow you on social media, subscribing to your newsletter, or other ways of keeping them tuned in to your latest news and activities.
When it comes to prizes, it's always a good idea to offer your prospects rewards from your business. It can be a gift basket from your product catalog, a gift voucher, a free service, or anything else that will drive them back to your doorstep after the first interaction.
You are your greatest asset! While lights, props, games, and free samples do attract people to your booth, it is you that they've come to see and it's you that will be closing the sale, so work your charm. How exactly does one act charming? 
a) Smile: You won't believe how far a genuine smile and positive attitude will take you.
b) Listen: Don't just hear out your customers, listen to what they're trying to say. Try to interpret their wants and their pain points so you can work your product or service in as the solution.
c) Be open to criticism: While standing by your product is admirable, don't get too aggressive while defending your product. After all, the customer is always right. Listen to what they have to say with the hope of improving your offering.
In the unfortunate case that you are unable to be physically present at your booth, just make sure that whoever you choose to represent you has your business's best interest at heart.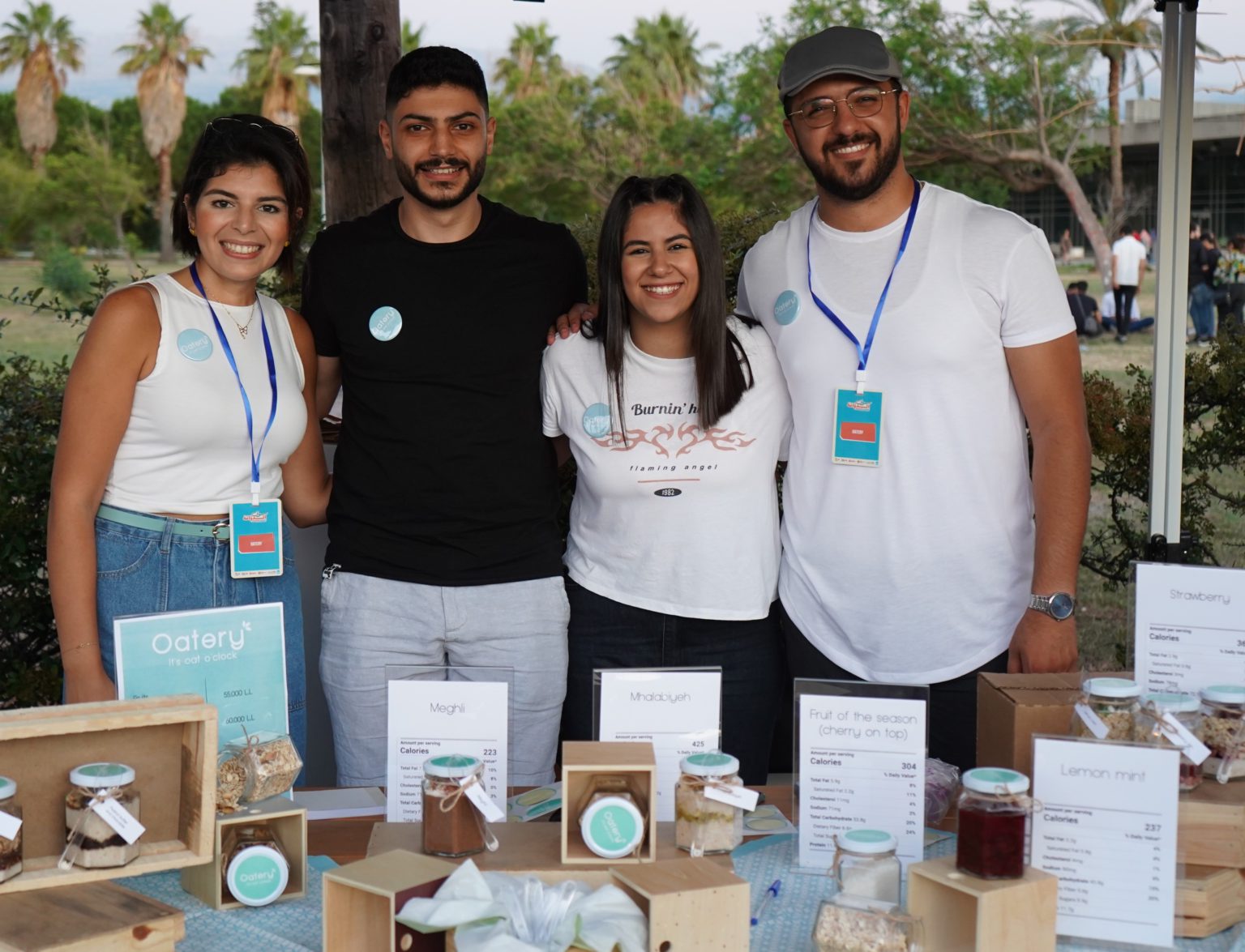 It's important to know that while all 7 of these methods have proven to be effective in driving traffic at events, it's up to you to decide which combination best suits your business and event type. 
If you're looking to book a booth at an upcoming event in Lebanon, Here are some of the events we organise.
Gourmet Market: A food tasting competition and marketplace for businesses in the F&B industry.
Tripoli Startup Forum Annual Meeting: A startup conference and exhibition featuring inspiring panels, talks, and the latest tech trends.