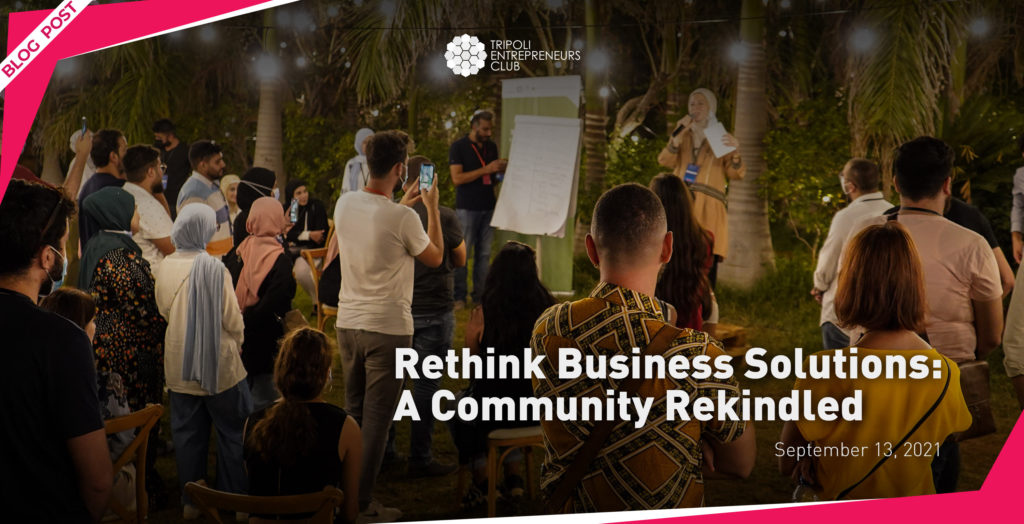 The seamlessly trimmed green grass, the neatly placed wooden chairs, even the assortment of trees methodically planted around the section of the garden as if imposing seclusion; everything looked perfect.  After two months of planning and a dozen hours of onsite preparation, everything had to be.
With 30 minutes on the clock, the team started feeling a little nervous and after all, they had their reasons. During the past two years, we had organized three major physical events  and none of them had made it this far, none except this one.
The moment the clock struck 5, the registration booth began overflowing with eager attendees. With no time at all the garden was packed with people all probably thinking the same question "when is this thing going to start already?". Sensing the anticipation in the air, Fadi (TEC's co-founder) stepped up on stage and addressed the public with the following words: "This event is long overdue, I look around me and I see over 100 people who, while diverse, all share a common need, a need for change". 
He then went on to explain that the kind of problems we're experiencing can't be solved by complaining, making excuses, or blaming the government, but that gatherings like this is where change is made. We could sense the impact of his words pierce through the doubt of everyone at the event. Looking around we all noticed ourselves come to the same realization, the realization that we were collectively over 100 entrepreneurs, wantrepreneurs, business owners, freelancers, industry experts, and opportunity seekers; Between us, we had the combined resources to create more than just companies and supply chains, but a sustainable ecosystem. One could only imagine what we would be able to accomplish if we decided to work together as a community and provide each other with the very solutions we are looking for.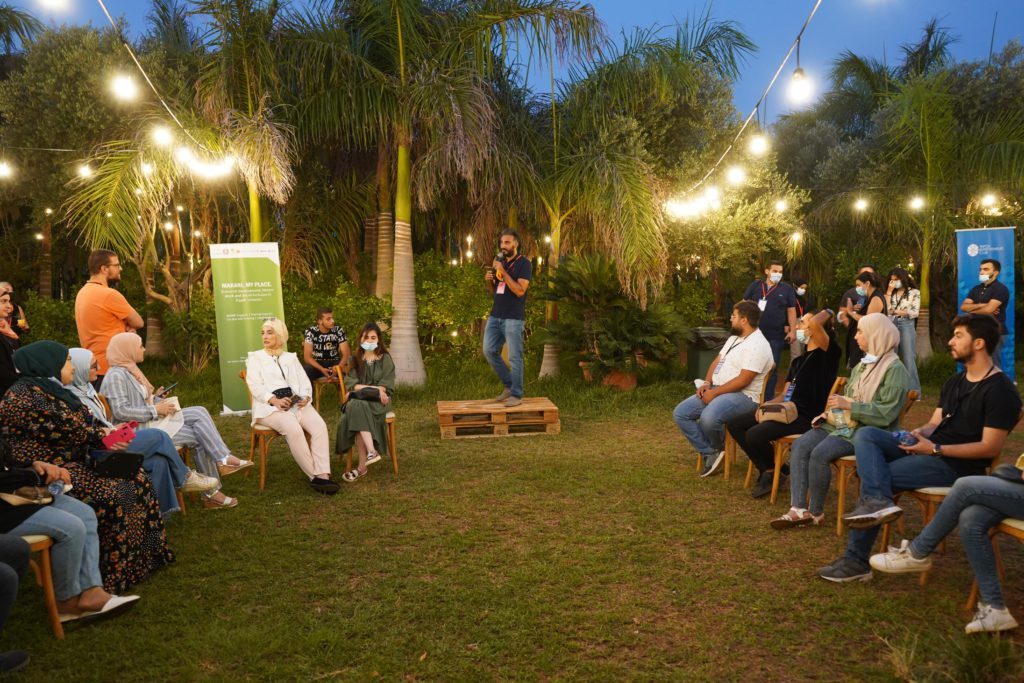 The Round Table Discussions​
Once the talk was over, we started directing the attendees to their roundtables. We had organized segmented industry-based discussion groups with the purpose of providing tailored support and generating solutions. There was a total of four groups: The creative industry, the food & beverage industry, the ICT industry, and finally the Rainmakers and opportunity seekers group.
 For starters, if you headed over to the Rainmakers and opportunity seekers group you would find what looks like a meaningful yet heated debate about the current market trends. What was different about this group was how they were divided into two sections while the facilitator, Miriam, was presenting them with controversial topics. If they agreed with what was being presented, they had to stand on one side of the zone, if they didn't, they would stand on the opposite side, and sometimes they would get the chance to argue their stans. Some of the topics presented included the importance of having a side hustle and whether graduating from a pristine university is viewed as more important than relevant job experience. Regardless of what their stans were, observing the level of enthusiasm to participate and contribute to the flow of ideas was inspirational. What was somewhat perplexing though was their willingness to listen to each other's ideas, ideas they didn't even agree with. The fact that they were using retrospective thinking during a debate exercise made it clear that had come here to learn and adopt new ways of thinking. I guess after two years of "living remotely", they wanted to soak up all the insights that they could get.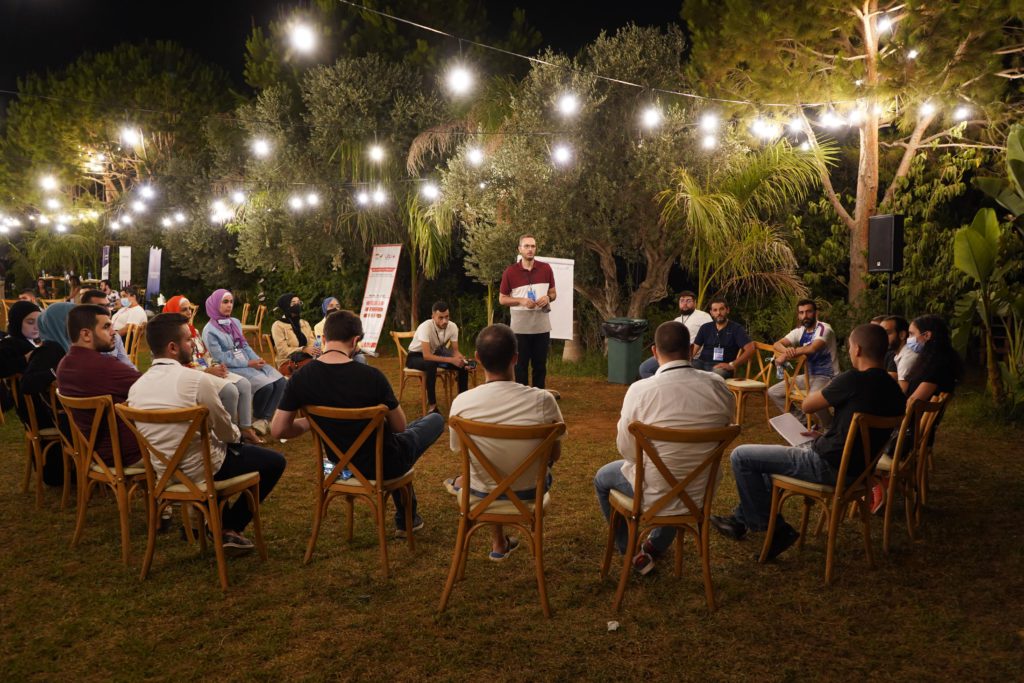 The remaining groups, however, followed a more conventional round table structure. Facilitators like Strategic Business Development Consultant Daniel Dalati, F&B development expert Hill Skaff, and TEC Co-founder Fadi Mikati, began the discussions by having the business owners introduce themselves and highlight the main challenges they faced in the past two years. Most of the challenges mentioned involved high transportation and delivery costs due to the gas shortage crisis, electricity cuts, pricing fluctuations due to the dollar crisis, and difficulty dealing with local suppliers.
Now what was interesting about this was that each time someone presented their challenge to the group, the facilitators gave the rest of the group a chance to offer their insights and solutions before intervening themselves. Some of the solutions that the group members presented involved manufacturing your own raw material to save cost, crowdsourcing local suppliers instead of working with external ones, work on branding and storytelling to elevate their brand and sell for a higher profit, collaborative shipping and export, carpooling, and sharing resources such as skill and labor within the community. 
However, there was one incident that stood out during one of the roundtable discussions that may have perhaps been the highlight of the event. It was after one of the business owners in the creative industry stated that his greatest challenge during the crisis was finding skilled sewers who were capable of implementing his fashion design orders. At that moment, one of the other promising fashion business owners, Michael Bandali (Founder of Anbar Concept), reached for his pocket and pulled out a folded piece of paper containing the names of skilled sewers he works with. It was genuinely astonishing to see how right there and then, one of the business owners was directly able to solve a problem that another business had been struggling with for two years. He disregarded the possibility that sharing that list might compromise his own one day, instead he placed the needs of the community above his own; an admirable testament to what this event is all about.
Networking and Featured Businesses​
After the roundtable discussions, the event included a 30-minute break session where everyone gathered to enjoy the delicious food catered to us by one of our BEU businesses (Burgery) along with Ruwwad initiative (Atayeb Tarablos). It came as no surprise when many of the attendees made use of this free time to network and get to know the people outside their roundtables. This section also included two booths showcasing products from different businesses in our BEU program: An F&B booth displaying various mouneh products, and a creative booth displaying handcrafts and fashion products.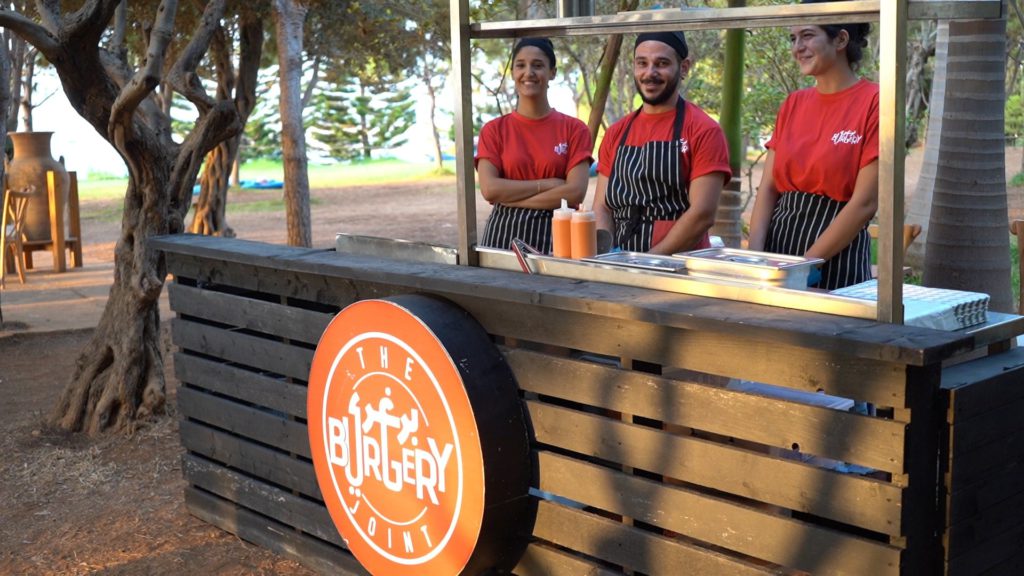 Creating Community Values
We then moved onto the final, yet undoubtedly the most significant part of the event, the values discussion. An activity that included generating six crucial community values and voting for what we personally perceived to be the most valuable one.
The values that were presented were the following: honesty & leadership, kindness & empathy, long-term vision & sustainability, courage & risk.
After the voting was done, everyone broke into six groups based on the values they had voted for to discuss their relevance and implementation in the workplace and on a personal level.
This was where profound and meaningful discussions began to unfold; discussions that involved integrating kindness and empathy within companies for a more productive work environment, how employers can utilize honesty and leadership to set an example and shape virtuous employees, how courage and risk can act as excellent drivers to grow a company or further a career, and of course the significance of proper research and planning to attain long term vision and sustainability.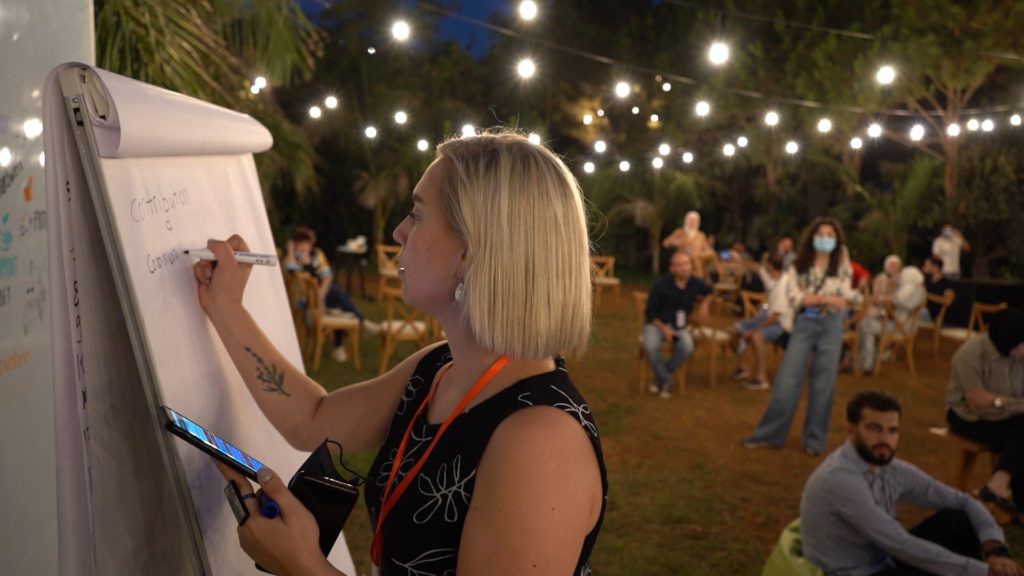 The reason this activity was particularly important was because through it we were manifesting the very pillars on which this community would later grow. After two years of mostly negativity and pessimism, it was fascinating to finally see people discussing ideas, values, and solutions for a change. They had spent the last four hours building connections, making plans, and strategizing. What they may have not realized was that on a larger scale, they were strengthening the foundation of a better tomorrow.
If this event had to be summed up using one word it would be "reassuring". It reassured us that all of us need to be part of something bigger than just ourselves. It reassured us that the uncertainty and instability that tomorrow may hold will surely feel less bleak when we face it as part of a community. Above all, it reassured us all at TEC that although we set to instill inspiration within our community, it is from that very same community that we draw our inspiration.
Hope you enjoyed this blog post, if you're interested in more articles like this make sure to visit our blog section.