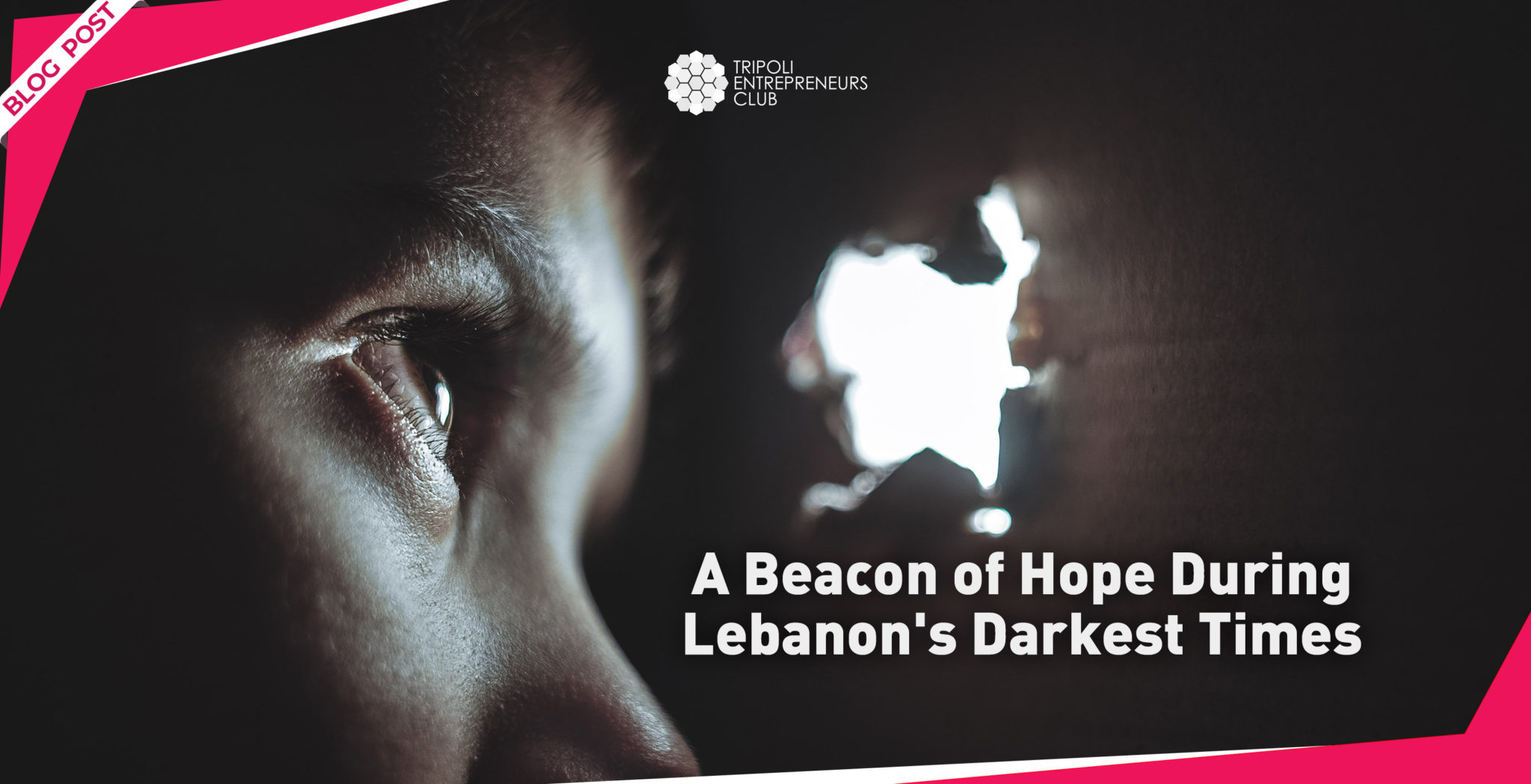 For many of us, the last two years may have felt a lot like driving at night in the fog with the headlights on. In such a case, one's best chance of making it out in one piece is by staying vigilant and reacting swiftly and accordingly. With that being said, this is how we were able to do so in the past 24 months.
Let's be real, the October 19 revolution, the Beirut explosion, and the pandemic left the Lebanese people feeling morally devastated. They had endured in two years what people from other countries fear to experience in a lifetime.
As far as challenges go, our greatest one was sparking hope during what seemed to be 'Lebanon's darkest times'. We did so by progressively changing people's perceptions about the crisis and highlighting the opportunities available while, at the same time, remaining realistic. While this was a challenging process, we were able to inspire numerous young minds. As a result of that, we received over 1,400 enthusiastic program applicants.
A year later, our country's situation escalated, but the amount of startups and businesses counting on us to help them grow pushed us even further. A major factor that contributed to our success was the approach we used in guiding them. Rather than pushing them to find ways around the crisis, we persistently reminded them that it is in crisis that opportunities are born. Some of these opportunities included relying on local production in the absence of foreign brands, accessing international markets to increase profitability, and shifting their businesses online during lockdowns to maintain their operations and minimize their costs.
Integrating this approach within our programs helped us yield great results. We were able to land more angel investors in the past year than any other year prior to the pandemic. We established 20 startups and helped 90 businesses sustain and grow their operations. We trained university students and matched over 90 of them with jobs and promising internships. We also helped one startup in our community land a $200,000 angel investment.
Throughout this two-year journey of countless fumbles and pivots, we've come to realize that no amount of planning can fully prepare someone for such conditions. Much of what we hoped to accomplish did not go according to plan, and that is something we had to accept. We had to accept that not everything is in our control, and although we might not always get the chance to be proactive, in some circumstances, being versatile and reacting accordingly can be the difference between success and failure.
Above all, the most important lesson we learned was that even in the darkest of times, one can always find a glimmer of light to look to. Remaining optimistic and true to our mission and vision is what kept our heads up during tough times. While the past 2 years did hit hard, what happened helped us reignite our belief in what we do by forcing us to pause and continuously revisit our core values. It made us understand that instability's greatest adversary is versatility. Most importantly, it helped us realize that the solutions we were looking for were in fact within and not somewhere else.
Interested to know more about what we do?
This blog post was featured at Global Health Institute AUB. Check it out!